Private-accommodation
There are 3.000 beds available in privately owned accommodation, in contemporarily equipped and furnished rooms and apartments. Most of the private houses are located on the very edge of the sea, only a few meters away from the beach, and the hospitable householders will do their very best to satisfy all your wishes. The old center of Primo?ten is alive with cafes, cellar bars and restaurants, whose cuisine will satisfy the most exacting wines and diners. Here you can enjoy the seafood, various fish specialties and excellent wines. And you have to try the famous Primo?ten wine called Babic in one of the typical wine cellars.
---
---
There are 2 records in our database.
Page: 1

ID: 376 / Destination: Primosten

Three apartments for 4 to 9 persons & Small Apartment for 2 + 1 person - directly on sea

Visits: 9955
5m
m
E-mails: 611
ID: 343 / Destination: Primosten

Apartments in Primosten for 2, 2+1 and 4+2 persons

Visits: 13527
m
m
E-mails: 725
| | | |
| --- | --- | --- |
| | Page: 1 | |
-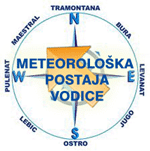 LOOKING FOR ACCOMMODATION
---
You only need to fill out the contact form and the owners will send You their offers.

404 Not Found
/RequestFormattedAds.aspx was not found on this server.
---
Resin-3.0.18 (built Fri, 24 Feb 2006 02:47:03 PST)
test